School or Corporate Orders
  Please contact us directly for large orders.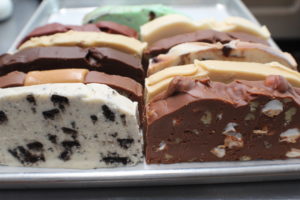 Sold in 1/2 lb. (1 slice) fudge boxes – Any Flavors – individually boxed and labeled so you can hand them out as gifts or incorporate them into gift baskets!
Order enough fudge to make your own   party trays! Call us for your special events, meetings or get-togethers!
Please Call  231.436.4008