Wedding or Party Favors
Make Your Wedding or Event Extra-Special with Murdick's Famous 
Fudge! 
Our mini boxes of fudge are also perfect for for corporate events, family reunions, birthdays, and showers!  

Allow at least 3 days for shipping, if order is not going to be picked up.  
Please review the following options and call us at least 4 weeks prior to wedding or event date @231-436-4008 to finalize your order.  The average price of boxes including fudge is $6.00/box (no tax).  Shipping TBD.  No charge for pick up orders. (some people just order their own stickers and ribbon to match their colors), 
Boxes measure:  
(2-1/2) x (2-1/2) x (1-1/4) inches, and hold approximately 1/4 lb. of fudge.
We suggest keeping flavors to one or two choices: chocolate or vanilla (however, we leave those options up to you); nuts are usually avoided because of allergies.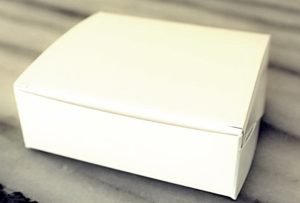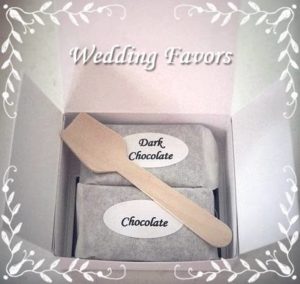 DIY:
You can just order fudge from us and fill your own favor boxes.  
Or boxes can be ordered online at many different websites — click here for examples: favor boxes.