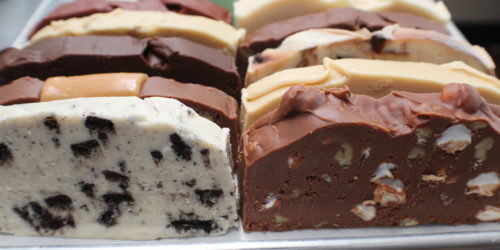 Murdick's Famous® Fudge Taste the Difference! - Closed until Spring.
Murdick's World Famous Fudge is made with fresh cream, real butter, and 100% pure Belgian chocolate!
Murdick's Famous®
Christmas Packages -
Closed Until Spring
Happy Holidays, Everyone! Thank you for ordering with us!
We are closed now for the season!
Employment

Murdick's Famous® Fudge employees are like fudge ...mostly sweet with a few nuts! They are part of our family! Come in and apply in person or send your resume to: info@murdicksfamousfudge.com

What' New

Catch up with the Murdick family by visiting our Blog. 

Our Store

Come by and see us in action as we continue our family's tradition... a Michigan tradition for 5 generations!